Kerala, also known as "God's Own Country," is a popular tourist destination located on the southwestern coast of India. It is known for its serene backwaters, palm-lined beaches, lush green hills, and rich cultural heritage. With its diverse natural beauty, rich history, and warm hospitality, Kerala offers a unique and unforgettable experience for every traveler.
One of the must-visit destinations in Kerala is Alleppey, also known as Alappuzha, which is famous for its backwaters. A houseboat ride through the backwaters of Alleppey is an experience like no other. You can enjoy the scenic beauty of the backwaters while indulging in some delicious local cuisine. You can also visit Alleppey Beach, which is one of the most popular beaches in Kerala.
Another must-visit destination in Kerala is Munnar, a beautiful hill station located in the Western Ghats. Munnar is famous for its tea plantations, lush green hills, and stunning waterfalls. You can take a walk through the tea gardens and learn about the process of tea making. You can also visit the Mattupetty Dam and Echo Point, which offer stunning views of the surrounding hills.
Kochi, also known as Cochin, is another popular destination in Kerala. It is a city with a rich history and culture, influenced by the Arabs, Chinese, Dutch, and British. You can visit the Fort Kochi area, which is famous for its colonial architecture and beautiful churches. You can also explore the local markets and indulge in some delicious seafood.
Kerala is also known for its Ayurvedic treatments and therapies. You can visit one of the many Ayurvedic centers in Kerala and rejuvenate your mind, body, and soul. Ayurvedic massages, yoga, and meditation are some of the popular treatments offered in these centers.
Kerala is also famous for its traditional dance forms, such as Kathakali, Mohiniyattam, and Koodiyattam. You can attend a live performance of these dance forms and learn about their history and significance.
One of the unique experiences you can have in Kerala is staying in a homestay. Homestays are accommodations where you stay with a local family and experience their way of life. You can learn about the local culture, cuisine, and traditions while enjoying the warm hospitality of the locals.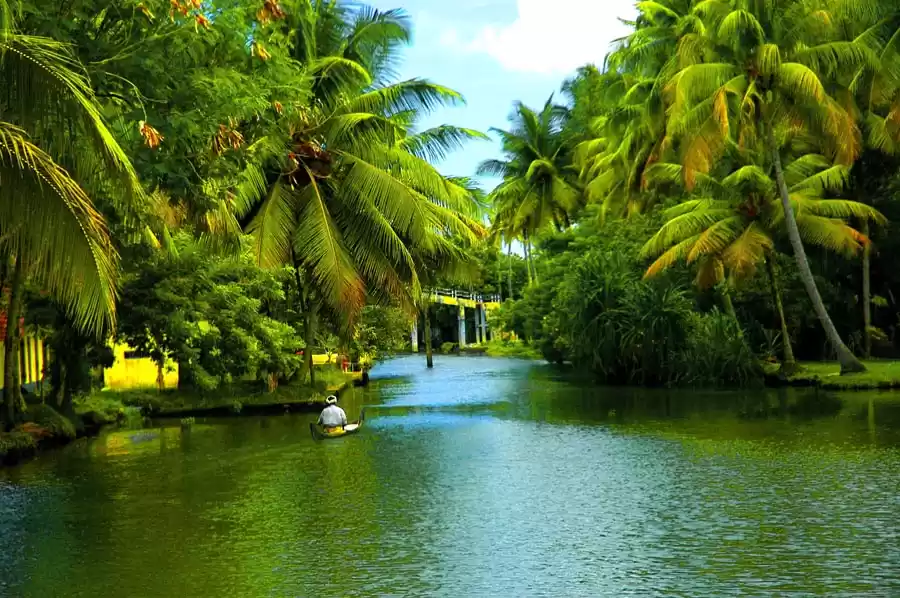 Kerala is also known for its delicious cuisine, which is a blend of different flavors and spices. Some of the must-try dishes in Kerala include Appam, Puttu, Fish Curry, and Payasam.
Apart from these destinations, Kerala also offers a range of adventure activities for adrenaline junkies. You can go trekking in the Western Ghats, rafting in the Periyar River, or surfing on the Kovalam beach.
In conclusion, Kerala is a unique and diverse tourist destination that offers something for every traveler. Its serene backwaters, lush green hills, rich history, and warm hospitality make it a must-visit destination in India. So pack your bags and head to Kerala to experience the beauty of "God's Own Country."