Islamabad is the capital city of Pakistan, located in the foothills of the Margalla Hills at the northern end of the Pothohar Plateau. It is known for its beautiful architecture, scenic landscapes, and rich history. In this article, we will explore some of the must-visit places in Islamabad that will make your trip unforgettable.
Faisal Mosque
Faisal Mosque is one of the most iconic landmarks in Islamabad. It is the largest mosque in Pakistan and the sixth-largest mosque in the world, with a capacity to accommodate over 100,000 worshippers at a time. The mosque was named after King Faisal bin Abdul-Aziz of Saudi Arabia, who funded its construction. The unique design of the mosque features eight-sided concrete shells that resemble an open umbrella, and the interior is adorned with beautiful mosaics and calligraphy.
Pakistan Monument Museum
The Pakistan Monument Museum is another iconic landmark in Islamabad, located in the Shakarparian Hills. The museum commemorates the country's struggle for independence and showcases the country's cultural heritage. The museum's unique design features four petals that represent Pakistan's four provinces, with a central platform that symbolizes the country's unity. The museum features a vast collection of artifacts, including photographs, paintings, and sculptures that depict the country's history and culture.
Margalla Hills National Park
Margalla Hills National Park is a beautiful nature reserve located in the foothills of the Margalla Hills. It covers an area of 17,386 hectares and is home to a diverse range of flora and fauna. The park offers various activities such as hiking, trekking, and rock climbing, and the scenic views of the mountains and the city from the top are breathtaking.
Rawal Lake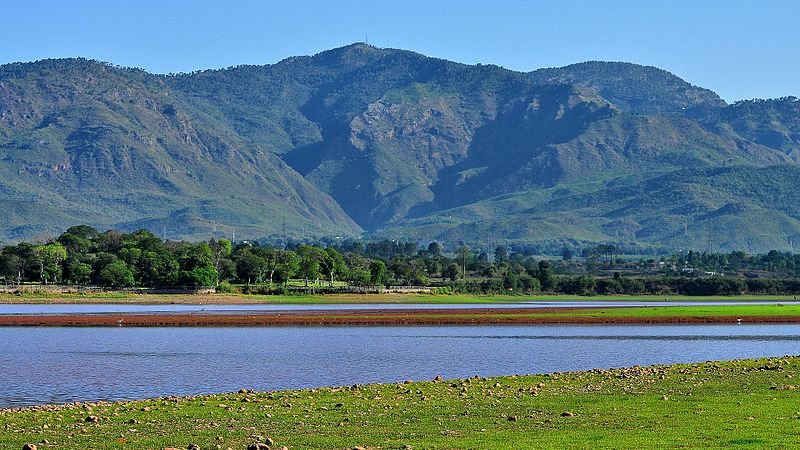 Rawal Lake is a man-made reservoir located in the Margalla Hills. The lake is a popular tourist spot and offers various activities such as boating, fishing, and hiking. The surrounding park area is perfect for picnics and family outings, and the view of the lake at sunset is truly stunning.
Lok Virsa Museum
Lok Virsa Museum is a cultural museum that showcases Pakistan's rich cultural heritage. The museum's collection includes traditional clothing, jewelry, pottery, and handicrafts from different regions of the country. The museum also hosts various cultural events and exhibitions throughout the year