Hanoi, Vietnam: A Perfect Destination for History, Culture, and Adventure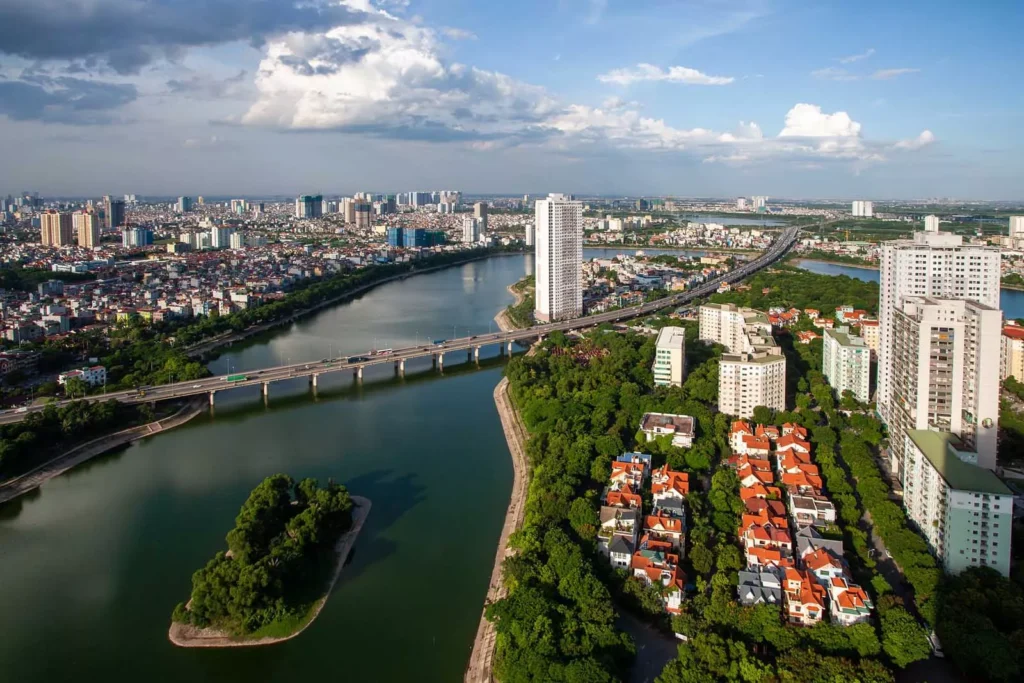 Hanoi, the capital of Vietnam, is a city that has something for everyone. With its rich history, diverse culture, and beautiful natural scenery, Hanoi is a great destination for anyone looking for an unforgettable holiday experience. From exploring ancient temples and historical landmarks to sampling delicious street food and taking in the city's vibrant nightlife, Hanoi has it all.
History and Culture
One of the most fascinating things about Hanoi is its rich history and cultural heritage. The city has been inhabited since ancient times and has been the capital of Vietnam for more than 1,000 years. Hanoi is home to many historical landmarks and cultural sites that reflect its long and complex history.
One of the most important historical sites in Hanoi is the Ho Chi Minh Mausoleum. This imposing structure was built to honor the life and legacy of Ho Chi Minh, the revolutionary leader who founded the Democratic Republic of Vietnam. Visitors can pay their respects to Ho Chi Minh by visiting his tomb, which is located within the mausoleum.
Another must-see historical site in Hanoi is the Temple of Literature, which was built in the 11th century and is dedicated to Confucius and the pursuit of education. The temple is one of the oldest and most well-preserved examples of traditional Vietnamese architecture and is an important symbol of the country's cultural heritage.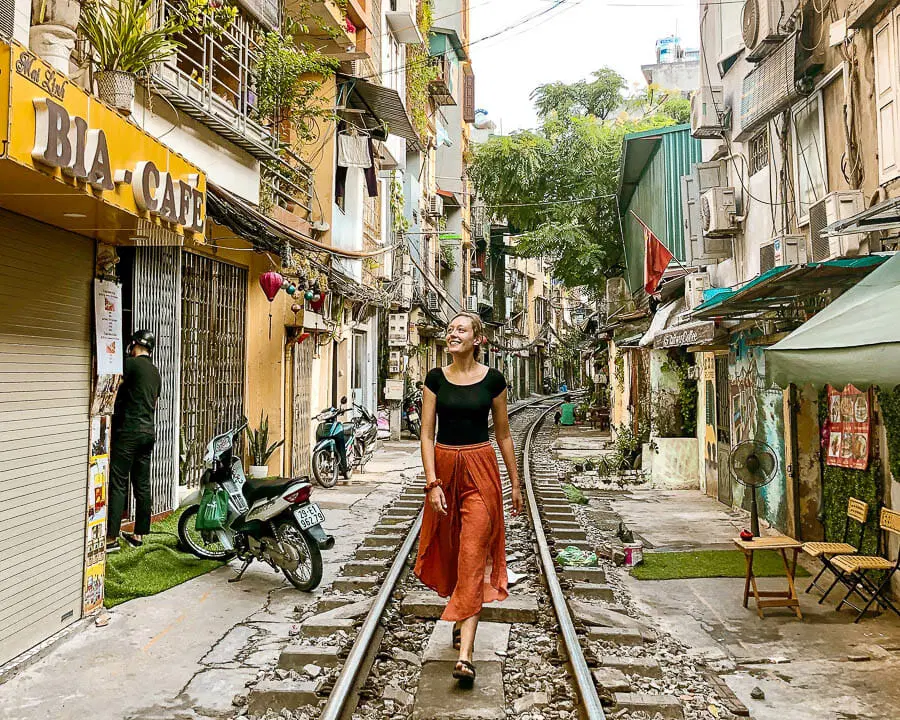 Food and Drink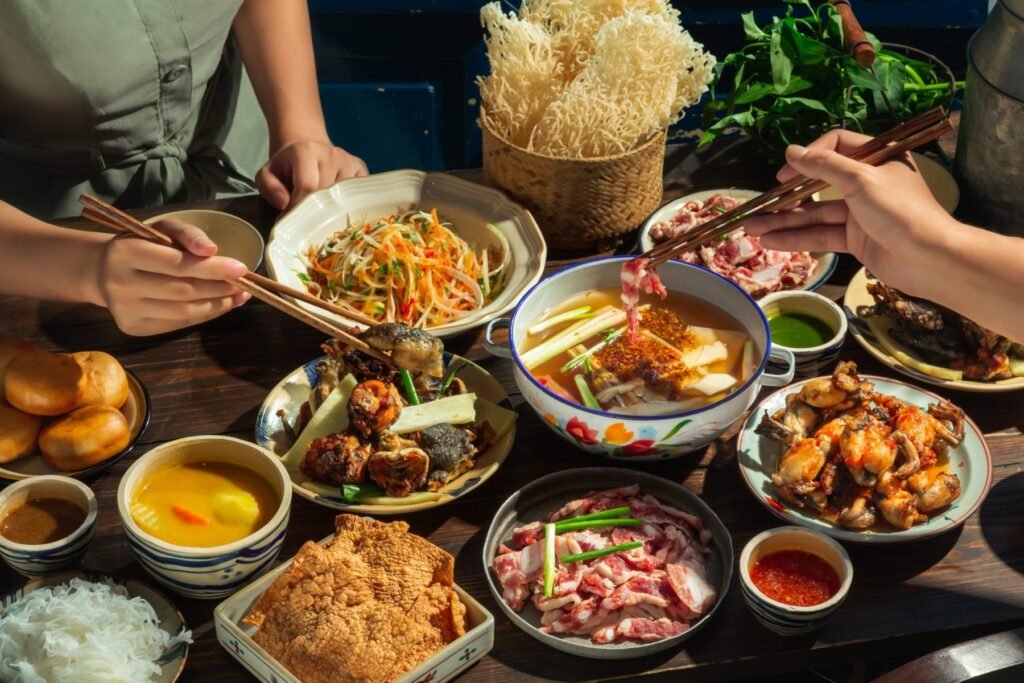 No visit to Hanoi is complete without sampling some of the city's delicious street food. Hanoi is known for its diverse and flavorful cuisine, which blends Chinese, French, and Southeast Asian influences.
One of the most popular dishes in Hanoi is pho, a delicious noodle soup that is typically made with beef or chicken and is flavored with herbs and spices. Visitors can find pho on almost every street corner and restaurant in the city, but some of the best pho can be found in Hanoi's Old Quarter.
Another popular dish in Hanoi is banh mi, a type of sandwich that is made with a crispy baguette and filled with a variety of ingredients, including pate, sliced meat, and fresh vegetables. Banh mi is a great option for a quick and tasty meal on the go.
To wash down all the delicious food, visitors can try some of the city's famous drinks, such as bia hoi, a type of fresh beer that is brewed daily and served in small glasses in roadside cafes throughout the city.
Adventure and Nature
Hanoi is not just a city of history and culture; it also has many opportunities for adventure and outdoor activities. The city is surrounded by beautiful natural scenery, including mountains, forests, and lakes, which are perfect for hiking, biking, and water sports.
One of the most popular outdoor destinations in Hanoi is Ba Vi National Park, which is located just outside the city. The park is home to a diverse range of flora and fauna, as well as hiking trails and scenic viewpoints that offer stunning views of the surrounding landscape.
Another popular outdoor activity in Hanoi is kayaking on the Red River. Visitors can rent a kayak and explore the river, which is lined with lush vegetation and dotted with small islands and sandbars.
Nightlife
Hanoi may be a city steeped in tradition, but it also has a vibrant nightlife scene that offers something for everyone. The city has many bars, clubs, and music venues where visitors can dance the night away or enjoy a live performance.
One of the most popular nightlife destinations in Hanoi is the Old Quarter, which is home to many bars and clubs that cater to both locals and tourists. Visitors can find everything from trendy rooftop bars to underground nightclubs in the Old Quarter, all within walking distance of each other.
Final Thoughts
In conclusion, Hanoi is a city that has it all. With its rich history, diverse culture, and beautiful natural scenery, it is the perfect destination for anyone looking for an unforgettable holiday experience. Visitors can explore ancient temples and historical landmarks, sample delicious street food, and take in the city's vibrant nightlife. They can also enjoy a range of outdoor activities, including hiking, kayaking, and biking, and soak up the stunning natural beauty that surrounds the city.
From the bustling streets of the Old Quarter to the peaceful surroundings of Ba Vi National Park, Hanoi has something to offer every kind of traveler. Whether you are interested in history and culture, food and drink, adventure and nature, or nightlife, you will find it all in this amazing city.
So if you are looking for a holiday destination that is both fascinating and exciting, consider visiting Hanoi, Vietnam. With its unique blend of history, culture, and adventure, it is sure to leave you with memories that will last a lifetime.